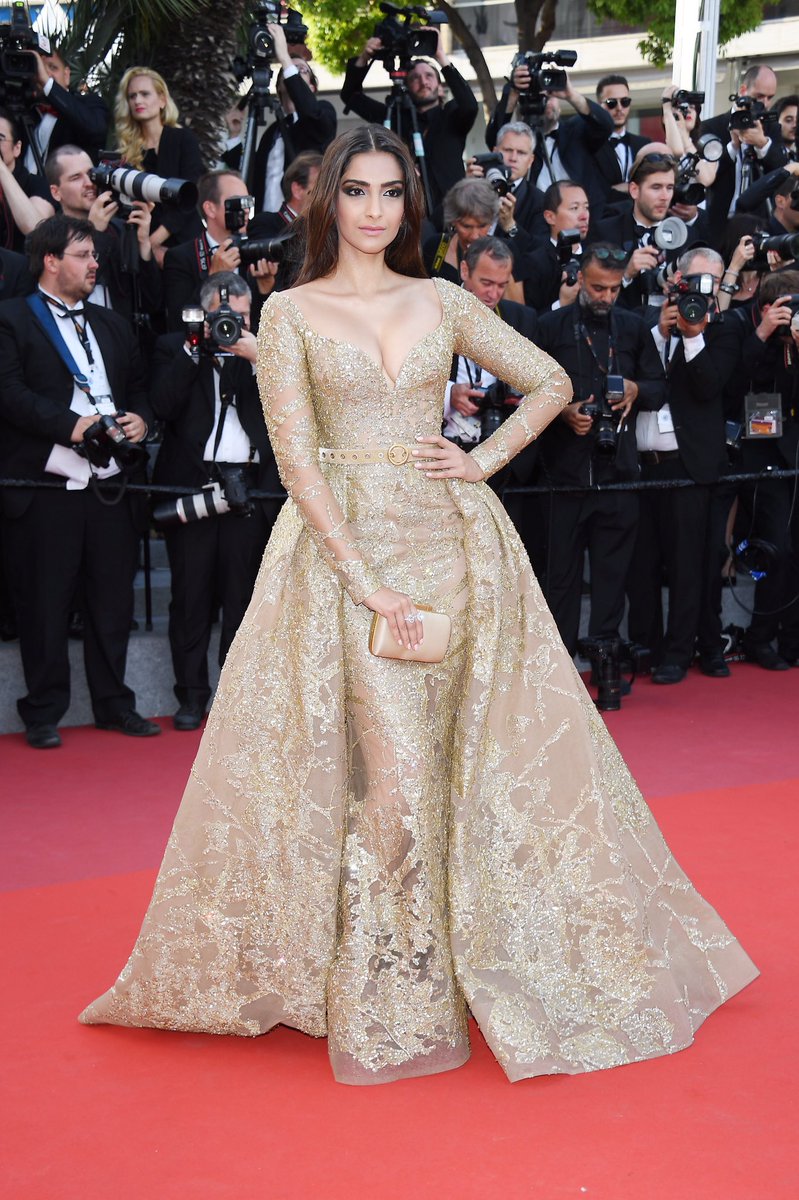 Wrapped in Gold, Sonam Kapoor made her second Red Carpet appearance last night and took everyone's breath away. The woman is gold who undoubtedly remains the ultimate Bollywood Fashionista surely knows how to rock gold from top to bottom. People may say 'too much' but what is astonishingly impressive about Sonam is her ability to ignore negativity and play with her own rules. She is not the one who is afraid of taking risks and she makes sure everyone knows that completely. With this appearance, L'Oreal Paris India team bids goodbye to the French Rivera but before that let us decode Sonam's style quotient last night.
Dress: Elie Saab Couture
Event: The Killing of a Sacred Deer Premiere
Outfit: This certainly was a gold madness! The outfit was completely drenched in Gold with bling all over it! Sonam was definitely in her own bling mood this year on the red carpet. Though I love the overall fitting and styling, what disappointed me most is that this outfit seemed like a sister to the Elie Saab outfit she wore a night before. Both the outfits seem like a part of the same collection. I love Elie Saab's grandeur and royalty in designs but I was a tad too disappointed with sonam's choices this year. She is the princess of Cannes Red Carpet and apart from her red carpet outfits, I loved rest of them completely. So though this is a major glamorous outfit, I just wished she would have chosen something completely different than her outfit a night before. That way I would have loved her even more! This outfit does project that the duo wasn't at their peak of planning for this festival this year! Bummer!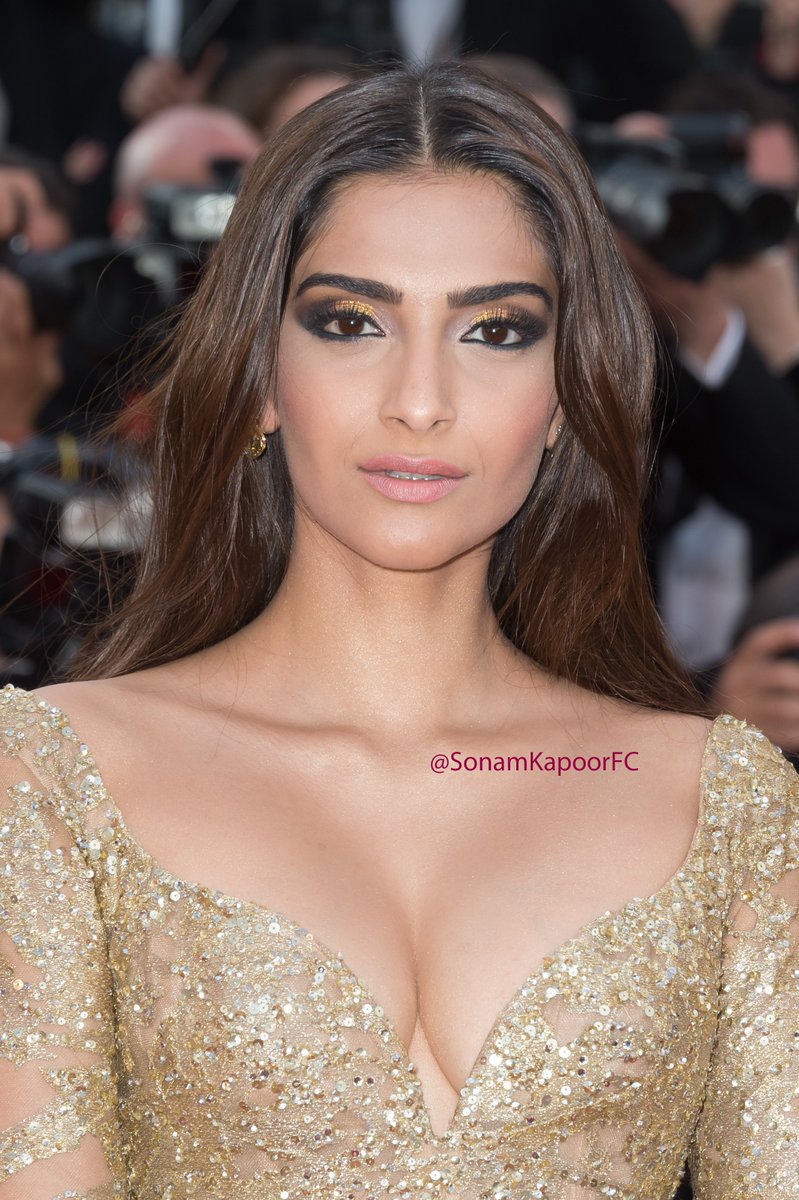 Makeup: Namrata Soni created one of the best makeup looks on Sonam this year for Cannes and this red carpet was no exception. The makeup heavily emphasized the gold theme with loads of gold glitter along with a slight smokey tone on the eyes. Her skin glowed with highlighters which was basically what L'Oreal Paris' makeup line focused this year. Her lips were kept to bare minimum which went beautiful with the look and toned down the overall heavy feel of the makeup. The makeup worked wonders on Sonam's skintone and brought the Royal Indian gold queen look which I loved.
You can check out more pictures below:
Verdict: Gold Indian Royalty yet Been there, Seen it!
Rating: 7/10
I personally feel that the overall look is utterly glamorous and Sonam managed to steal the show once again with her high Fashion Quotient. I would have liked a little different look for this second red carpet appearance but nonetheless, Sonam Kapoor remains my favourite Cannes Celebrity because she knows to have fun with fashion! Cannot wait for the next year Cannes Red Carpet now!
Till then,