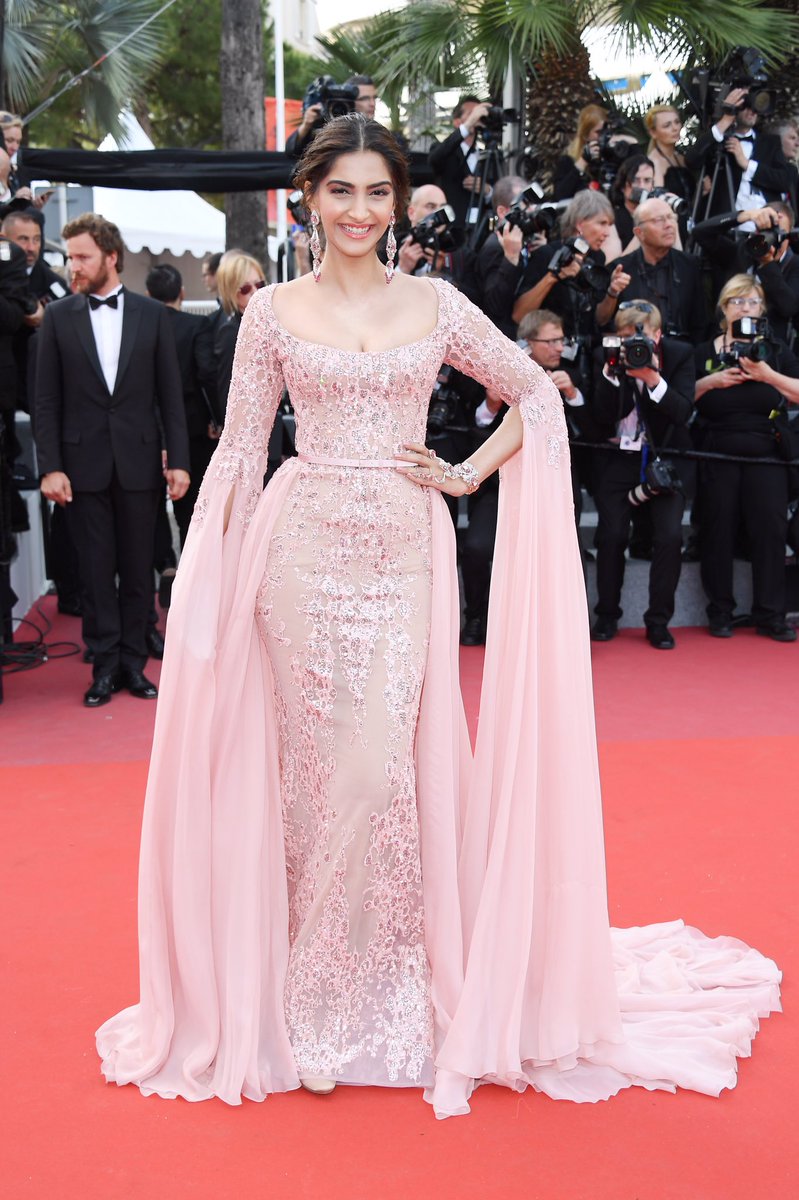 So our Indian Fashionista, Sonam Kapoor has finally arrived at the French Rivera with a Bang! This year marks her 6th year at the Cannes Film Festival and though her promotions with L'Oreal have been less considering she has been busy with a lot of her own work, its refreshing to see her at the event. She is one of the most awaited fashionistas on this red carpet because of her versatility and risks in fashion.
Though often criticized, Sonam carries herself with so much confidence and pride that no matter what I always end up admiring her. She is an epitome of class and a perfect example of the sometimes-sweet-sometimes-spicy independent Indian woman today. Her sense of style is experimental yet filled with grand moments which I absolutely ravish about. This lady is full of fun and fabulous vibes!
Dress: Elie Saab Couture
Event: The Meyerowitz Stories Premiere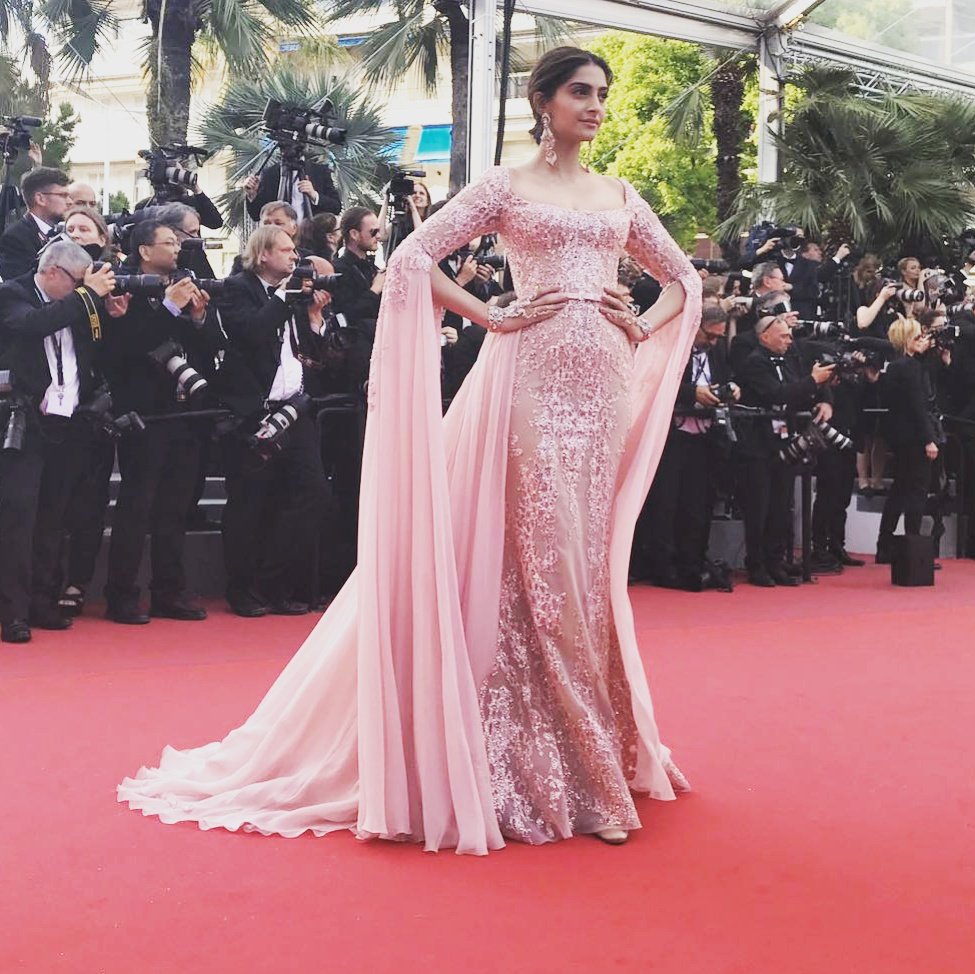 Outfit: When I first saw the outfit, I was like 'Is she repeating this?' Do not get me wrong, I am a big fan of Elie Saab's work and I think he is one of the best Couture creators. The only issue with this outfit is that it just seems too Indian. I love our divas sporting Indian attires on International Red Carpet but maybe I was just expecting some magical gown this time from Sonam. She is one of those few Bollywood divas who carries a couture gown as stylishly as a sari and I totally admire her for that. Apart from my initial outburst, I think this is a perfect summer couture outfit especially if you want to dazzle the crowd. The color is a lovely millennium pink which is a color making comeback this year from the 90s. Sonam is a 90s kid and after her hugely 90s inspired Collection 'RHESON', she isn't going back anytime.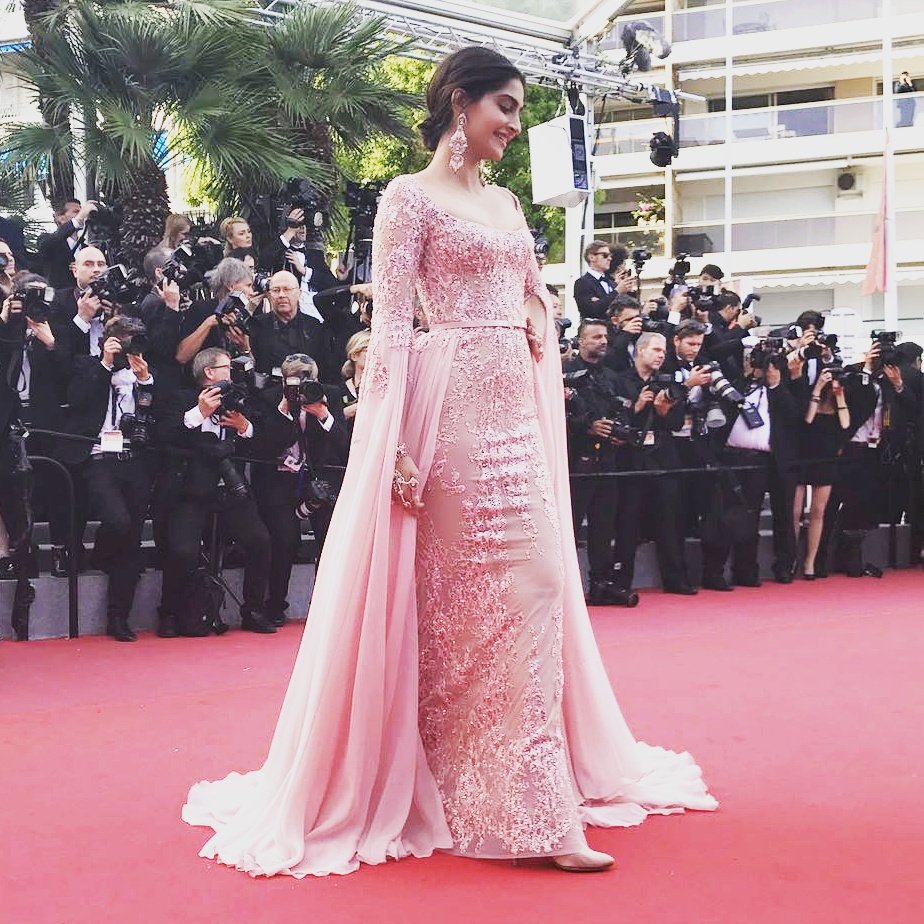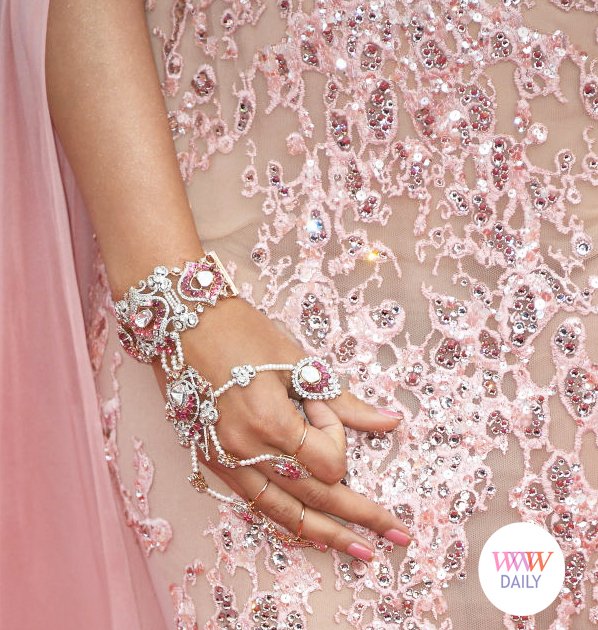 This is a royal outfit and surely it made her stand out in a crowd. I do understand why her stylist sister, Rhea Kapoor would choose this outfit for her. Sonam did want to make a statement with her first red carpet appearance this year and yes, she surely did. At some level, I do feel she went too overboard with the accessories. Those danglers are beautiful but the hand bracelets are too much though they make the outfit very much eastern in approach.
Makeup: Surprisingly, I loved the makeup more than the outfit itself. Makeup artist, Namrata Soni did magic on Sonam as she gave her a royal glow shimmer look which suits her skintone immensely and gives her a beautiful lush look. This makeup look is surely to die for as Sonam was not afraid to layer pink on pink. I love the shimmery eyes and the full on blushed cheeks which made her look oh-so-perfect. Her lips were given a lovely coral-pink shade which is an apple for summers! #Love
You can check out more pictures below: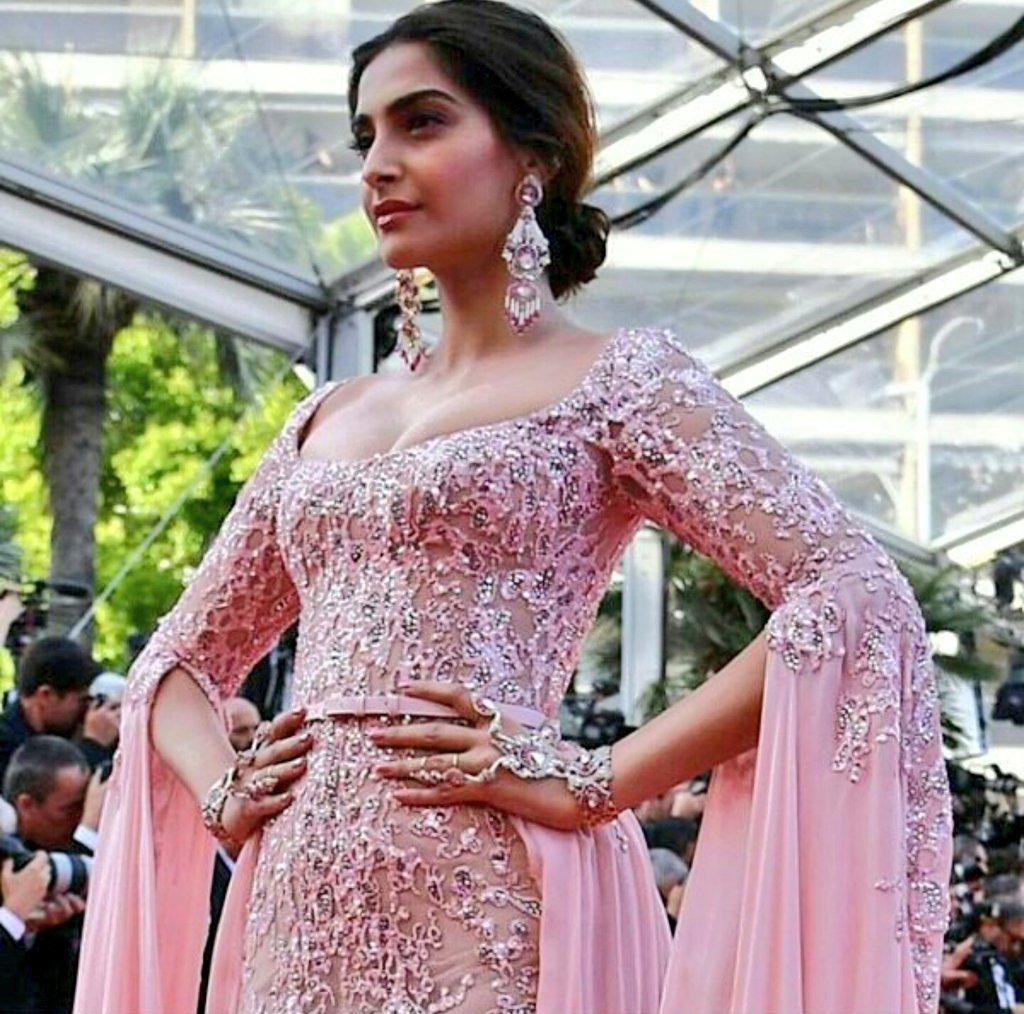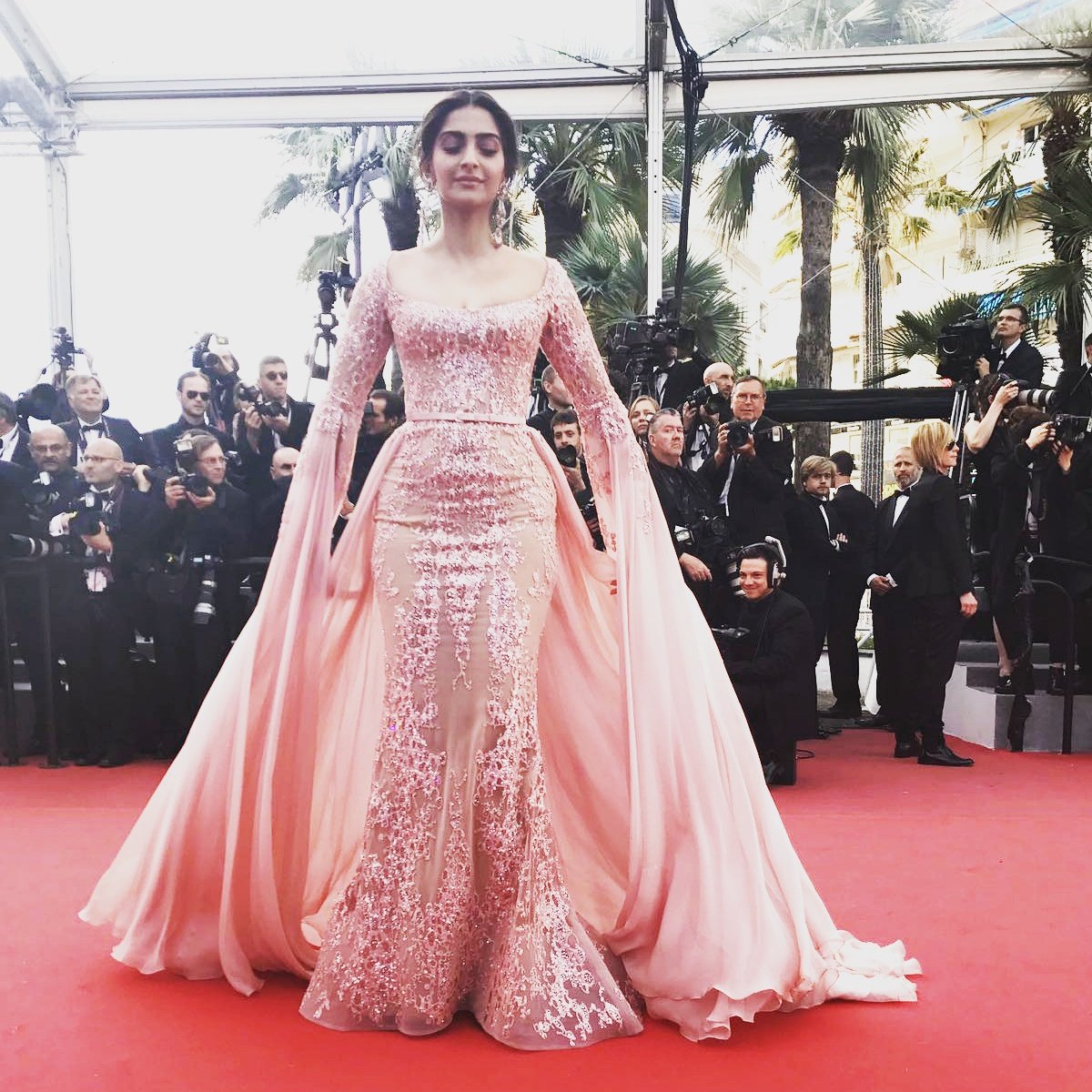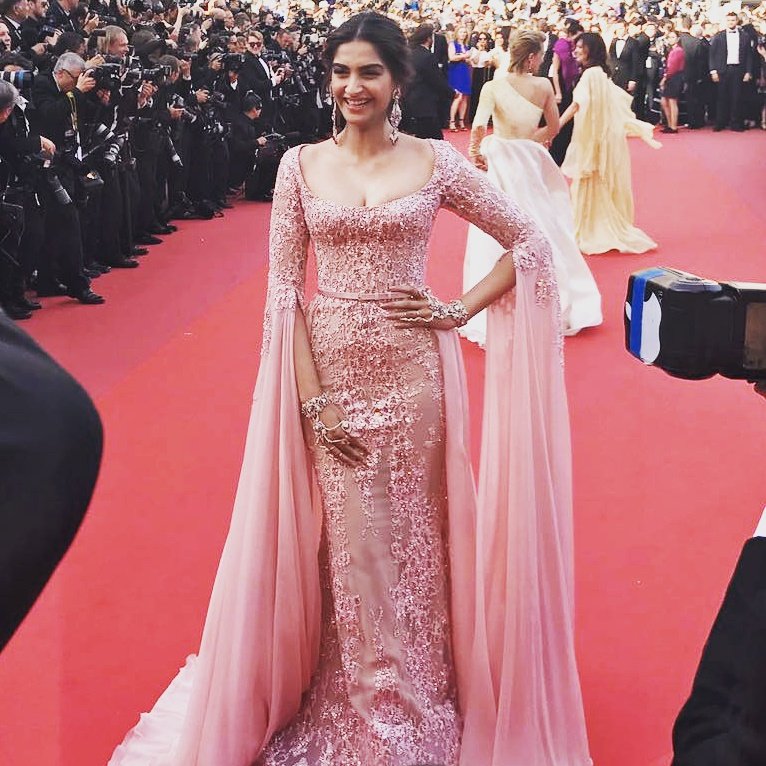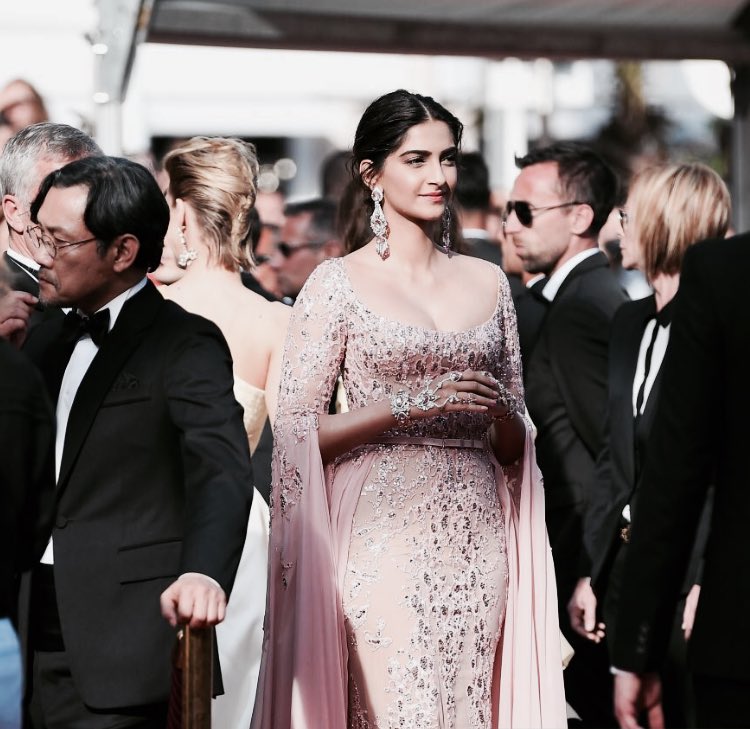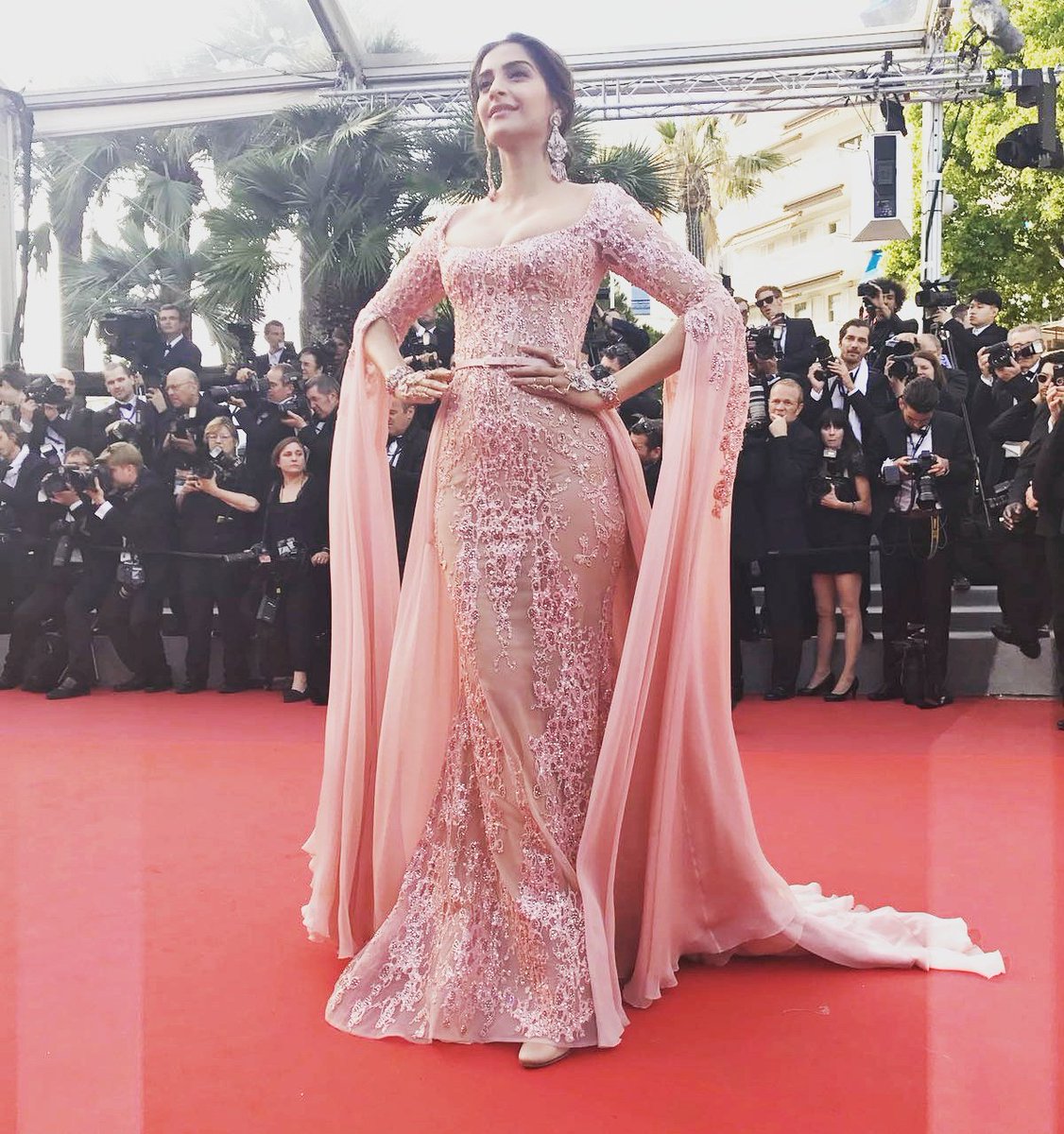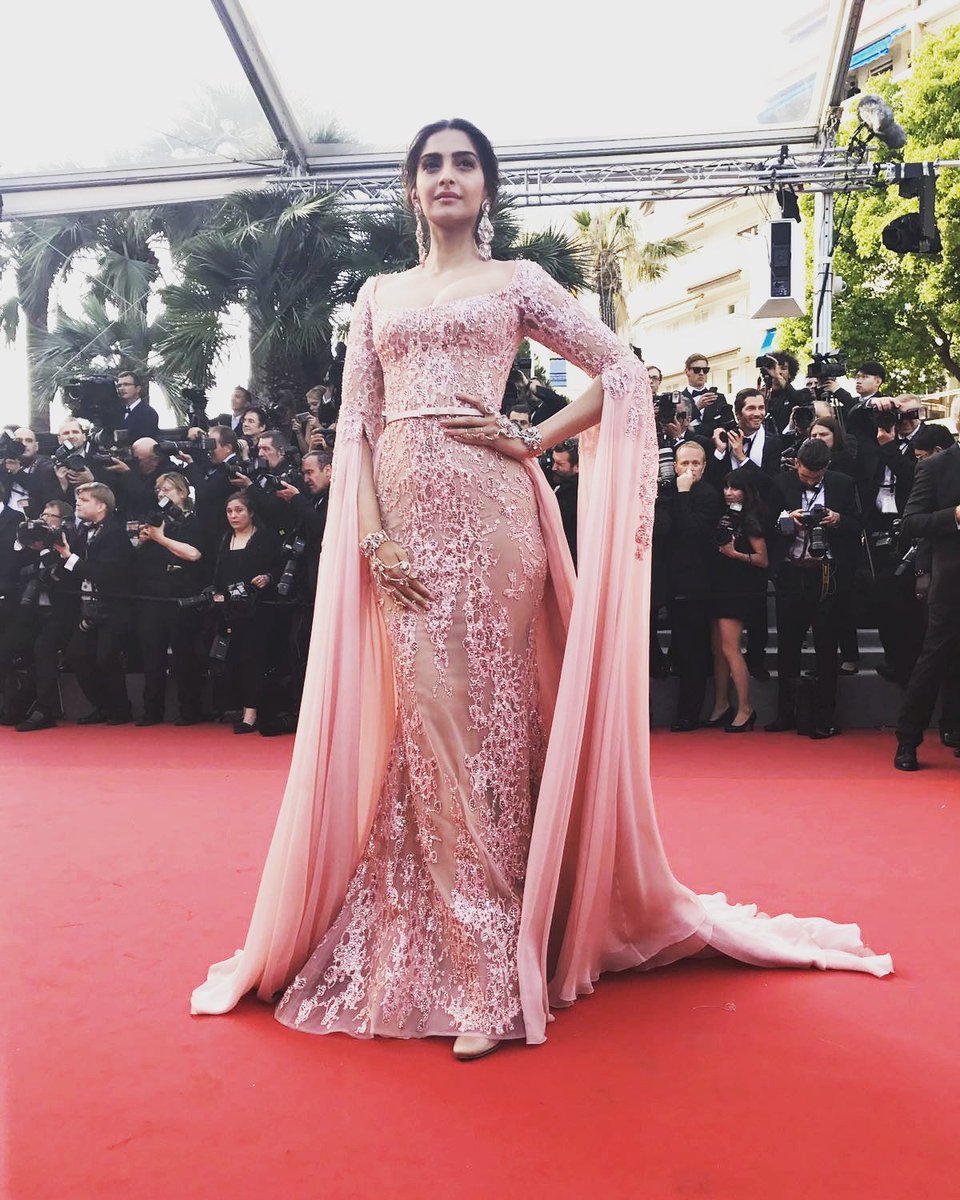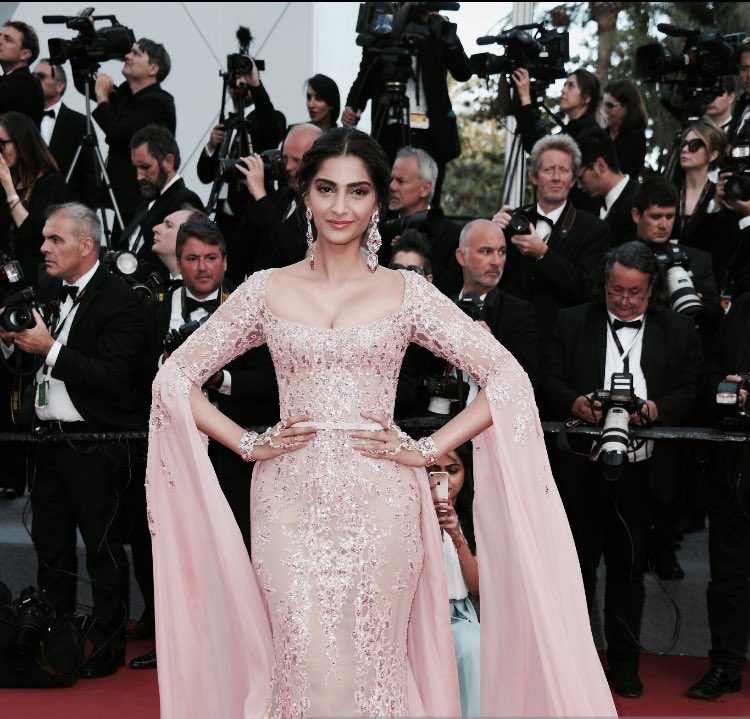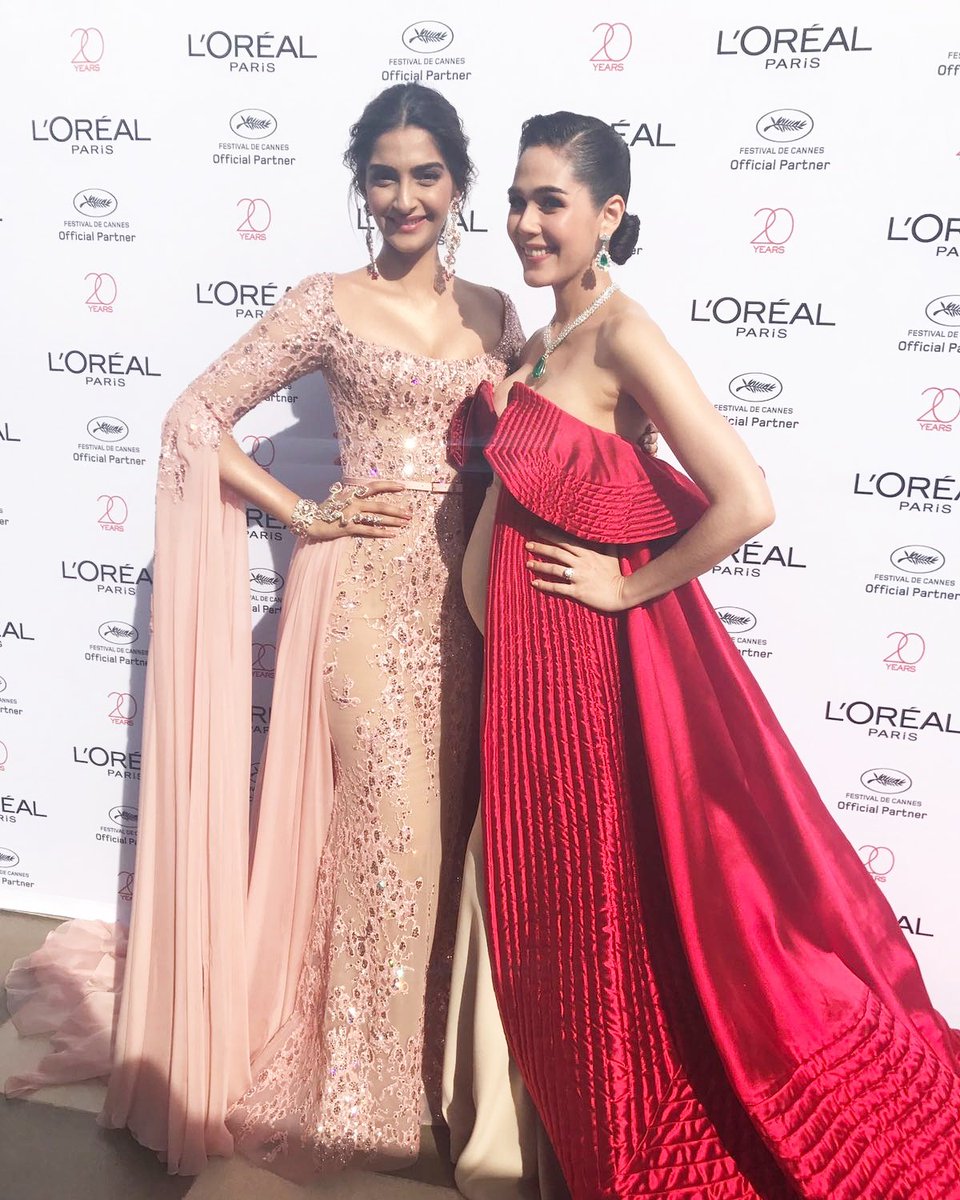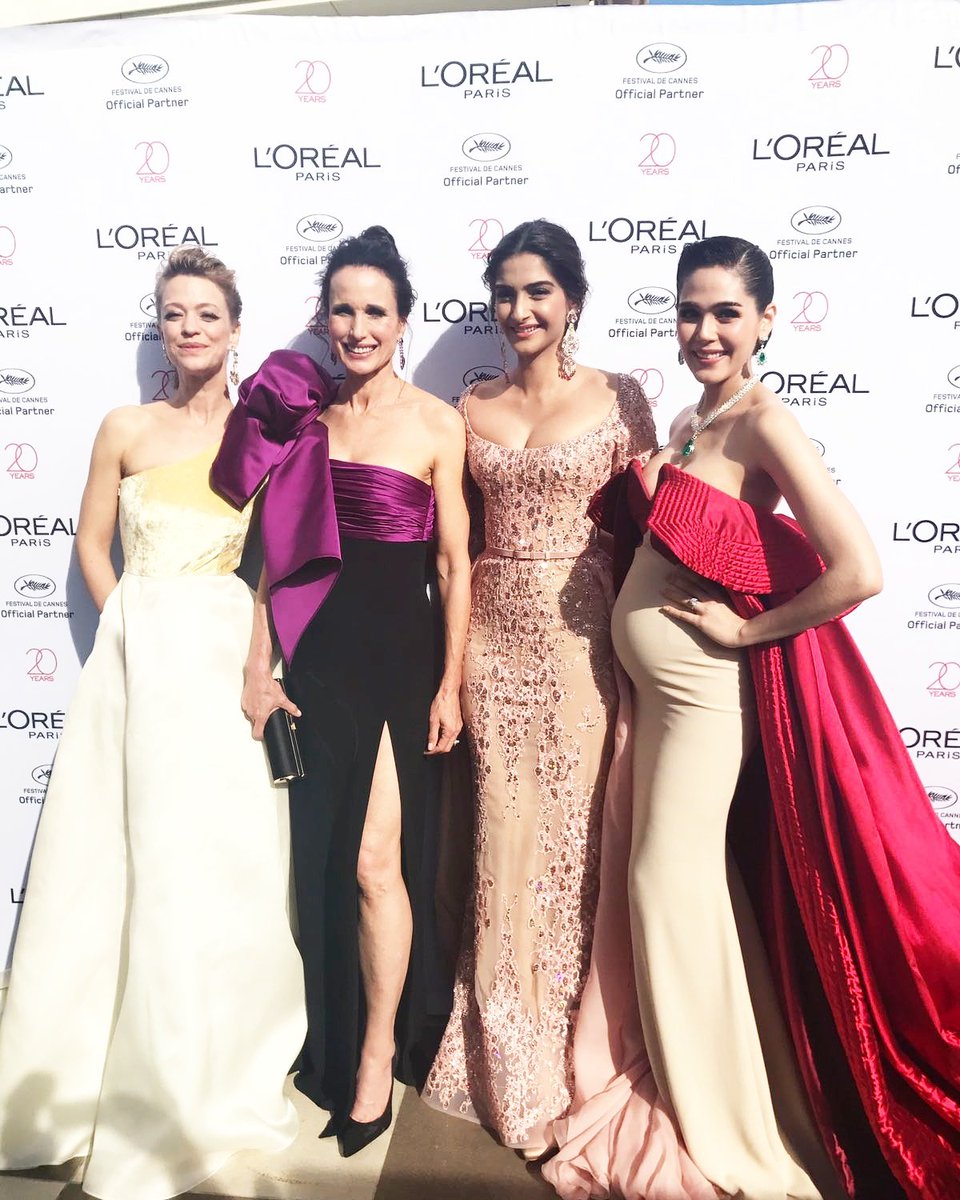 Verdict: East Meets West and glows up the place!
Rating: 8/10
I personally feel that the color is gorgeous and perfect for the event. However, I am still looking forward to her next look and hoping that it does justice with event more than this does. Cannot wait for tomorrow!
Till then,